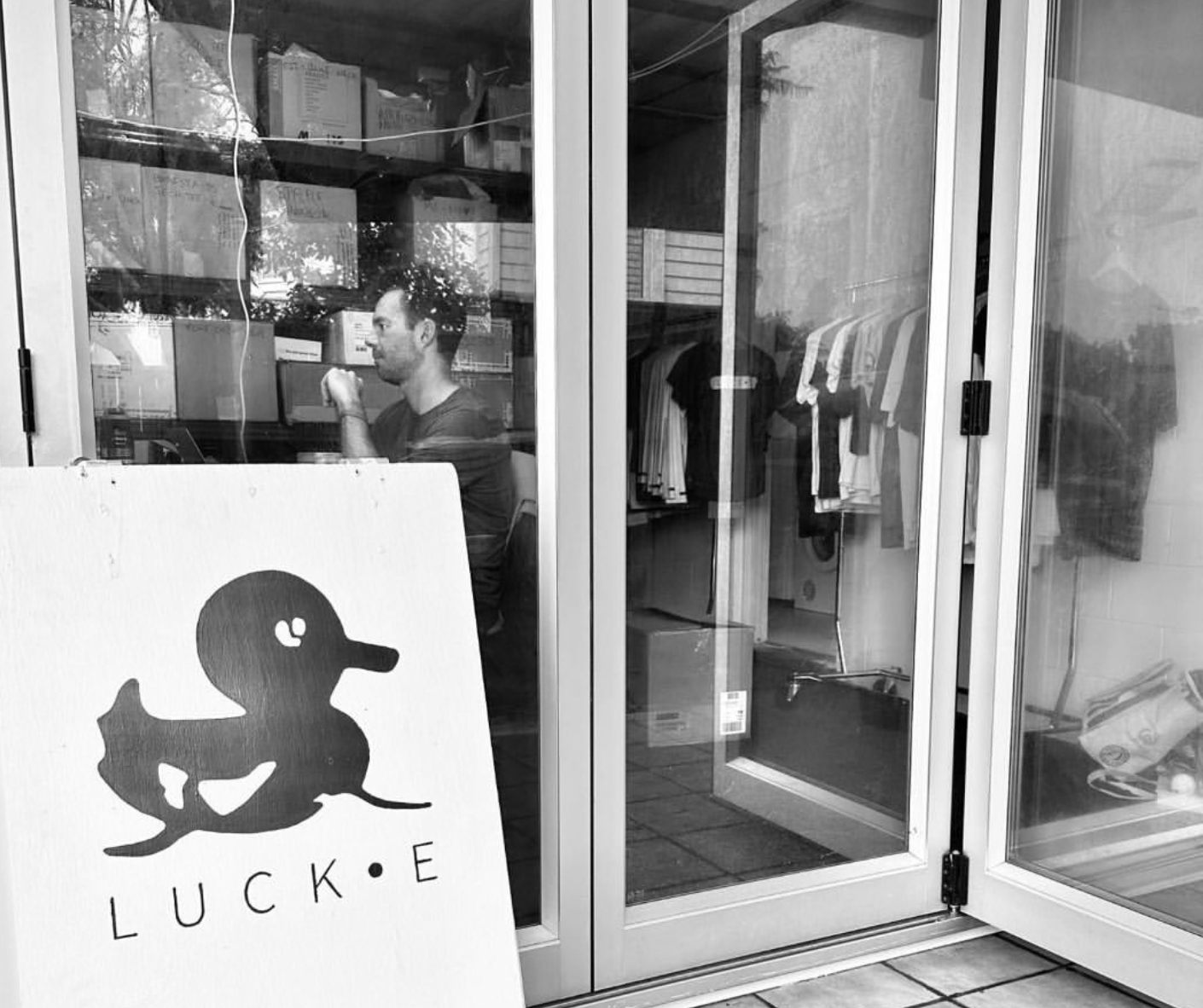 At LUCKE, our journey began with a simple yet powerful idea: to redefine clothing as a force for positive change - making the better choice the easier choice. The LUCKE story is born from our ocean - our founders are passionate about sailing, diving and preserving our environment for the future by reducing our impact.
The name LUCKE came from our gratitude for the natural environment that is our playground - we replaced the "Y" for an "E" reminding us to always keep the environment front of mind.
Being engineers and seasoned professionals - we thought, how hard could it be to source ethically produced apparel that has a positive sustainability story? Soon we learnt first-hand how challenging it is to cut through the 'greenwashing' in the clothing industry, which is the worlds third largest polluter.
We worked with our supply chain to validate claims regarding how garments were produced to ensure a higher order ethical standard. Now LUCKE has a wide, and growing range of workwear options that have great sustainability stories.
We know that businesses can be huge drivers of change. Many organisations want to be more sustainable, yet find it too complex to navigate the path to get there. At LUCKE, we focus on enabling organisations to transition to a new way of operating that includes more sustainable practices and purchases.
Our guiding principals
At LUCKE, we're on a mission to clean up the clothing industry and create a more sustainable future. We believe that clothing shouldn't cost the earth, and we're constantly looking for ways to reduce our impact on the planet.
We are big believers in the circular economy - the idea that we can eliminate waste and create more sustainable products and systems by reusing and recycling resources. We believe that the circular economy offers and opportunity to shift away from the traditional 'take-make-waste' model and create a more sustainable future.
Our business is built on the principles of the circular economy - eliminate, circulate, regenerate.
We're always looking for ways to improve our environmental performance, and we're committed to finding sustainable solutions that care for both people and the planet. If you have any suggestions or ideas for how we can further reduce our impact, we'd love to hear from you.
Our environmental initiatives and commitments
A few of the ways LUCKE commits to being kinder to the environment are described below. We aspire to grow the ways in which we can reduce or have a more positive impact on the environment and share this with our customers.
Products with an ethical and sustainability story

We assess all aspects of where our products come from, who is making them and the impact associated with transporting them. By investing the time and energy at this stage of the process, we are able to eliminate waste before it occurs and provide our customers with apparel options that adhere to higher order ethical and environmental standards.

Partnering with LUCKE means you have assurance that your orders are kinder to people and the environment.

LUCKE Take Back initiative

LUCKE partners with organisations like UPPAREL (a B-Corp certified company and a leader in textile recycling in Australasia) to help close the loop and make expired workwear collection, re-use and recycling simple. Typically we provide discrete, clearly labelled, free standing clothing boxes for you to keep in your office or on site.

Following collection items are sorted to be re-used by charities or the fabrics are broken down and recycled into useful materials.

Tree planting

While we are constantly striving to minimise our impact, we acknowledge that there is a cost to producing items and doing business. That's why with every order you place, a percentage goes toward two causes close to our heart - 1% For The Planet and One Tree Planted.

In real terms this means that when you place an order, we plant a tree to help absorb carbon from the atmosphere and offset the emissions connected to production and supply.

Having a visible impact

As part of our commitment to transparency and sustainability, we offer a comprehensive impact report and draft content to inspire others to take action. The reporting we provide helps our customers understand the true environmental impact of their orders and track their sustainability.