Eliminate: Sustainable sourcing
The first principle of the circular economy is to eliminate waste before it occurs. 
At LUCKE we address this through sustainable source practices, assessing all aspects of where our products come from, who is making them and the impact associated with transporting them. By investing the time and energy at this stage of the process, we are able to make better choices and aim to eliminate waste before it occurs.  
Below are some examples of our sustainable sourcing practices.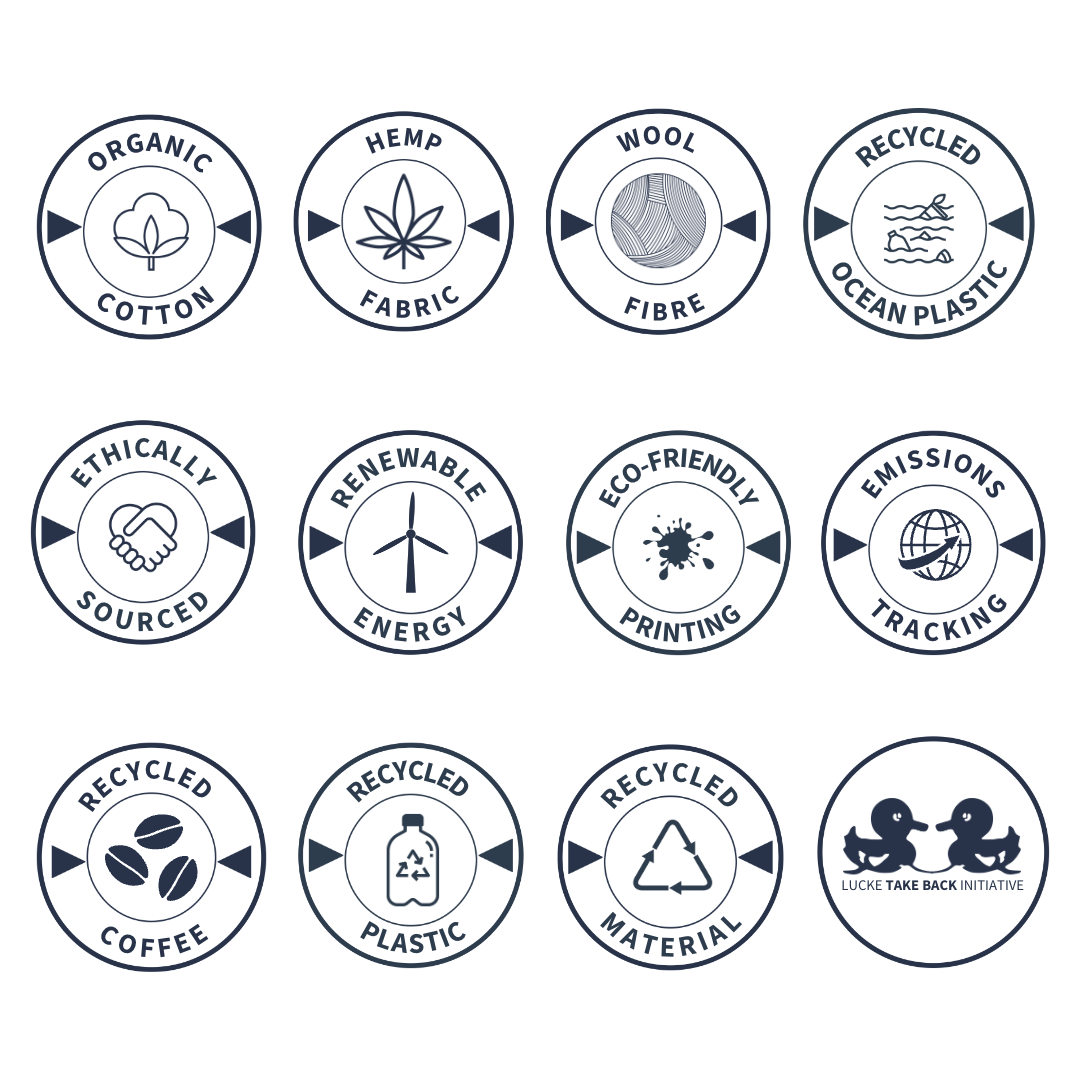 Sustainable fabrics
We take a holistic approach to sustainable sourcing, starting with the raw materials used in our clothing. Our fabrics are made from sustainable, eco-friendly materials such as organic cotton, recycled polyester, and recycled polyester. We work closely with our suppliers to ensure that these materials are produced in an ethical and sustainable manner.
We believe every fabric has a story to tell.
Learn more
Sustainable Shipping
This is an area of constant research, measurement, mitigation, offset, and new technology here at LUCKE. 
Our international logistics partner DHL are pioneers in the green logistics space and are our first choice when it comes to international shipping. Their GoGreen shipping product enables us to measure and offset our footprint for individual customer orders. 
Locally we are working with NZ Post who are pushing towards carbon neutral delivery and have recently rolled out a pilot program that will enable us to track our footprint on local deliveries also.
Eco-friendly Packaging
Packaging s always an ongoing search for better solutions and our general rule is to minimise as much packaging as possible.
Solutions we are proud off so far:
Home compostable courier bags
Recycled card courier bags that are recyclable + compostable
Courier labels + packing slips made from 60% wheat straw + 40% recycled wood
Packing tape, made from 100 recycled FSC - certified paper, fully compostable and printed with renewable soy-based inks